Check out if there are any classes coming up on our Calendar! 
Our Venomous Snake Training Course is a 3-hour long training session led by a PHS staff member and includes a 1.5 hour lecture component.  In the lecture, participants learn about: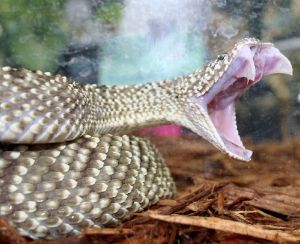 Benefits of Snakes

Snake Myths & Fun Facts

Snake Diversity & Life Histories

Snake Conservation Issues, especially regarding Venomous Snakes

How to Identify Venomous vs. NonVenomous Snakes

Native Arizona Snakes

Different Types of Snake Venom

And More!
Following the lecture is the hands-on training portion of the course.  Participants will observe and learn from the PHS staff member while he/she shows the proper procedures & tools for relocating a snake.  This is first done with a non-venomous snake, then once the instructor approves participants' procedures with the non-venomous snake, the group moves on to a live rattlesnake.  This hands-on portion of the training is critical to understanding the various factors that go into relocating or interacting with a venomous snake at all.  Each participant is given ample time to perfect and fine tune their own relocation technique with the live rattlesnake and then receives feedback from the PHS instructor about their performance and tips for the future.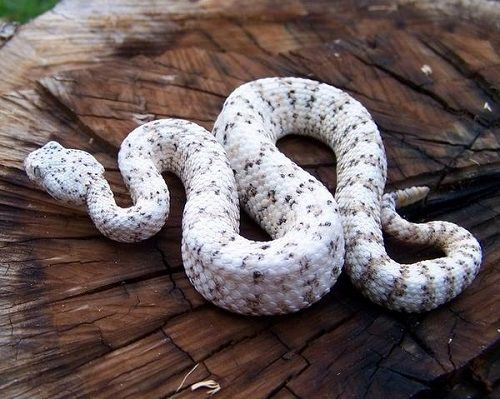 The PHS Venomous Snake Training Course is designed for law enforcement officers, animal control officers, maintenance teams, and homeowners with an interest in reptile conservation and rattlesnake identification and relocation. 
Sign up for one of our public classes by checking the calendar. 
To schedule a private class for a corporate office, email our Director of Outreach Katelyn Garcia at Katelyn@phoenixherp.com
Testimonial
"As a newcomer to Arizona, and a person not fond of snakes,  I made the commitment to attend the Phoenix Herpetological Society's Venomous Snake Training.  I reasoned that seeing some snakes, understanding snake behavior and being able to identify venomous from non-venomous would boost my confidence. And it needed a boost. I signed up knowing that I would only participate in activities that I wanted to join, and that leaving (running out screaming) at any moment, was possible if my theory was not correct.
Here's the bottom line, no joke. I loved this course. I would stand on a street corner to promote it.  
The first part of the session was learning about snakes (in a classroom, with a snakes safely in aquariums).  Just understanding snake behavior (and knowing I could outrun one!) was golden. I like explanations, and the classroom provided an understanding of the Phoenix area, the reptiles in it and points of snake differentiation.  Understanding the difference between reptile lore and fact was a critical part of this class - things have changed since I was a girl scout, and the information I recalled would not have been helpful in an emergency. If there is a snake emergency, I now know what to do (and even better, what not to do).
Daniel Marchand, the Society Executive who led our class, has not met a reptile or reptile question he can't manage.  Walking out the the yard to practice with him at our side inspired confidence in us. 
I did it. I was coached into how to pick up snakes (with tongs) and place them in appropriate containers. I also learned how to get them out of those containers (Education, not eradication). We started with a non-venomous snake and moved to a venomous snake. No rush, no criticism, only a desire to give confidence. 
Here's the clincher: I didn't want to leave. I stayed and looked at the huge collection of reptiles in the collection. Maybe I will even volunteer to work there. True. 
If you love reptiles, take this class.
If you do not love reptiles take this class." Kathy