Registration will open September 1st 2023
Thank you for your interest in the Phoenix Herpetological Sanctuary's Camp Program! We are passionate about the conservation of native and exotic reptiles and are excited to share our animals, experience, and knowledge with your child.
Please see the descriptions and FAQ below to decide the camp that is best for your child!
Camp is located near Scottsdale Rd and Dynamite
in Scottsdale
Full address will be emailed to you after registration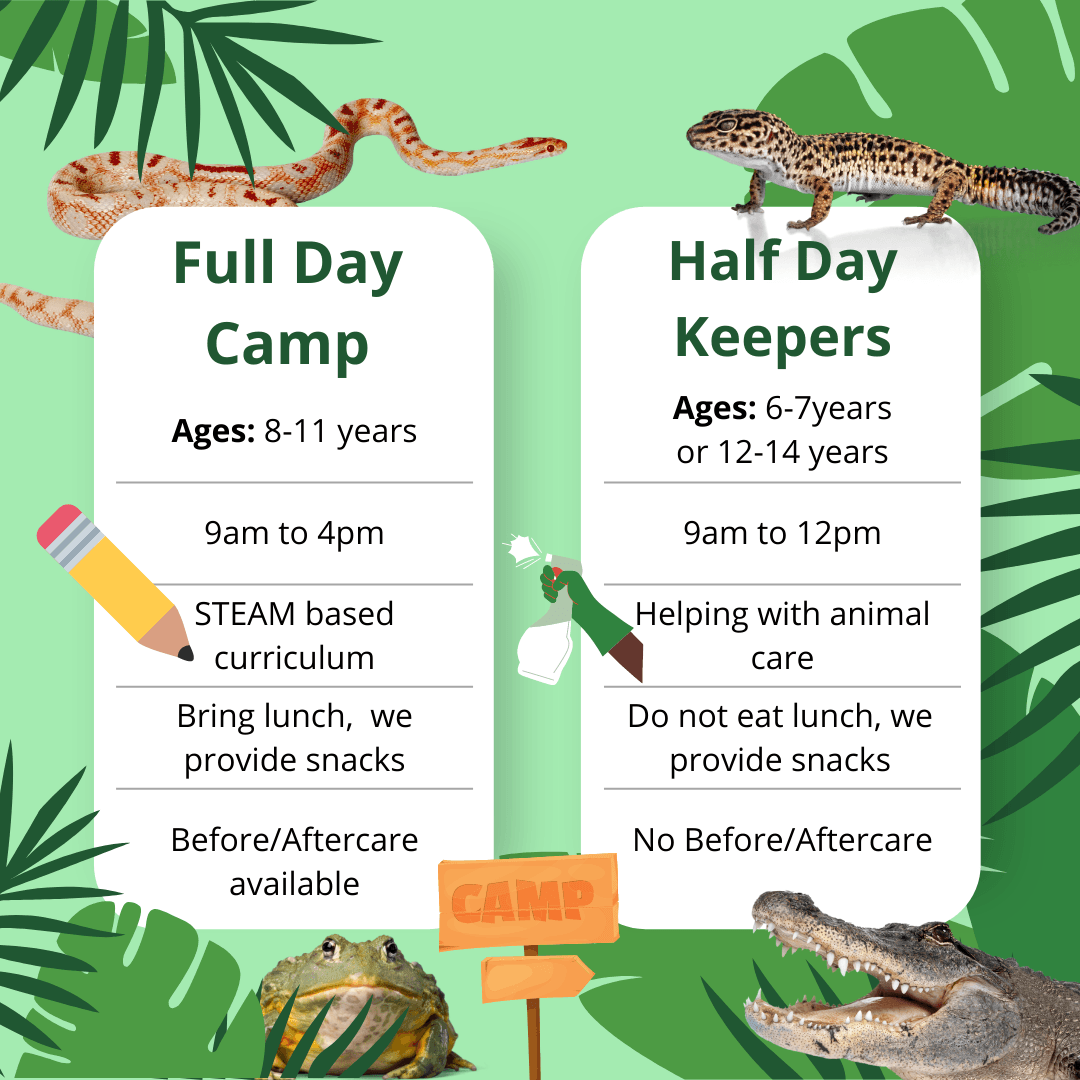 Please read the descriptions above, if you have any questions feel free to email info@phoenixherp.com
Unfortunately we can not offer refunds. Funds will stay in the campers account for future use.