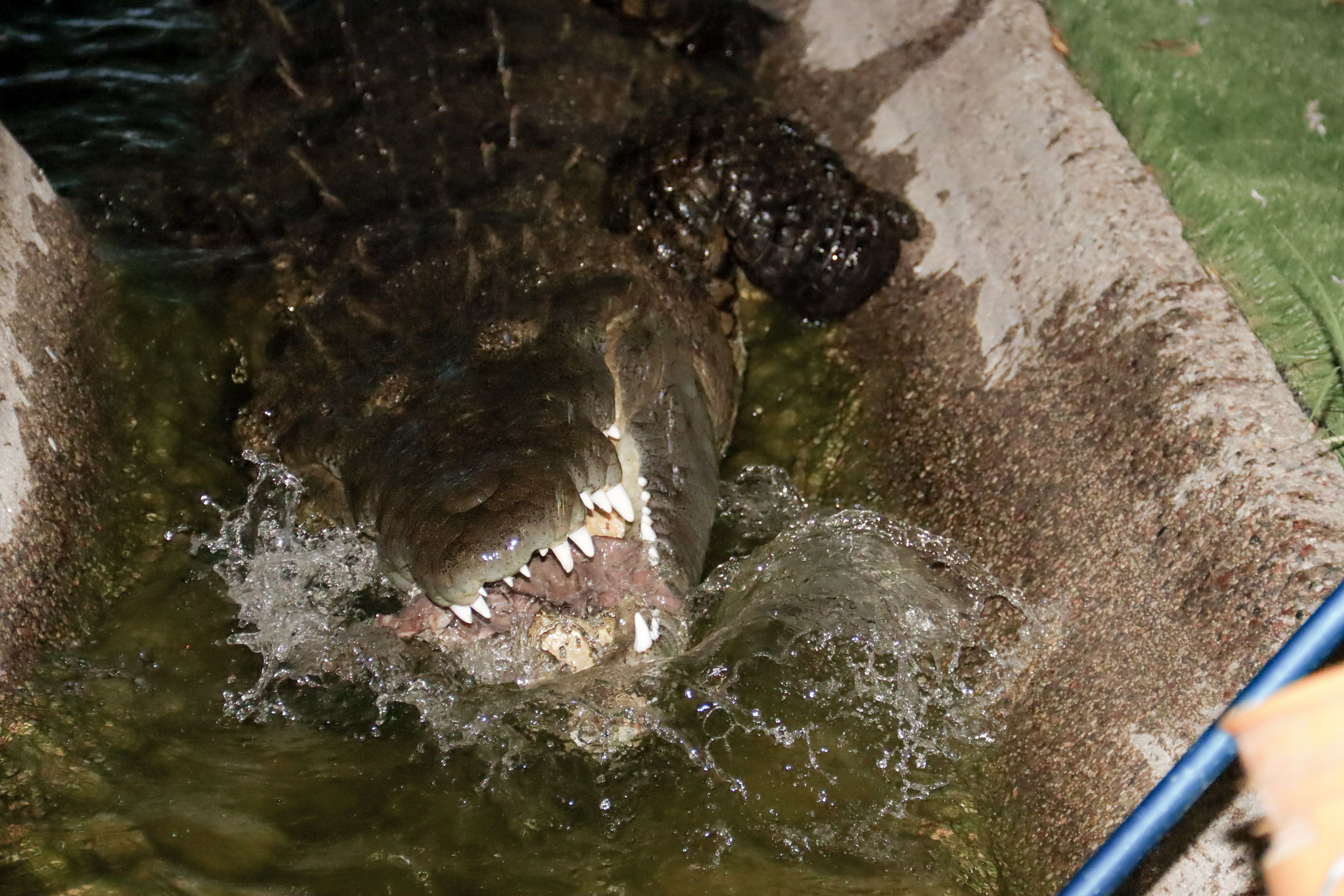 Join us for a Summer Croc Walk at the Phoenix Herpetological Sanctuary & see our alligators and crocodiles up close and personal!
October 8th at 6pm is the last Croc walk for 2022!
Observe amazing Crocodilian feedings, learn about nocturnal reptiles, and if you stay late enough, find our crocs & gators using just a flashlight and their reflective eyeshine!  We will also have some scaled friends in the classroom for a Meet and Greet!!  Get the family away from the TV & video games and experience a Croc Walk!
Admission include access to all feedings and demonstrations, Animal Interactions all over the property, a crocodilian sticker for each attendee and free face painting!
Planned Itinerary Includes: 
5:30 pm: Check-In
6-8 pm: Petting Zoo/Interactions in the Classroom
6pm: Croc and Venom Feeding Demonstration
6:30 pm: Croc and Venom Feeding Demonstration
7 pm: Croc and Venom Feeding Demonstration
7:30 pm: Croc and Venom Feeding Demonstration
Look at the crocs using the flashlights & headlamps!
8:00 pm: Time to go home!
* We are doing multiple demonstrations so that you and/or your family can choose to see a feeding as well as have time to go to the petting zoo and do the face-painting.  This is a more informal portion of the night and you can come and go as you please.*
* Please note there are multiple feeding demonstrations so that you have plenty of opportunities to participate in all activities.  The exact animals that we will be feeding will be determined the day of the event, but you can definitely plan on seeing at least one American Alligator and at least a couple of different types of crocodiles eat!*