Did you know you can celebrate a birthday with the reptiles at PHS?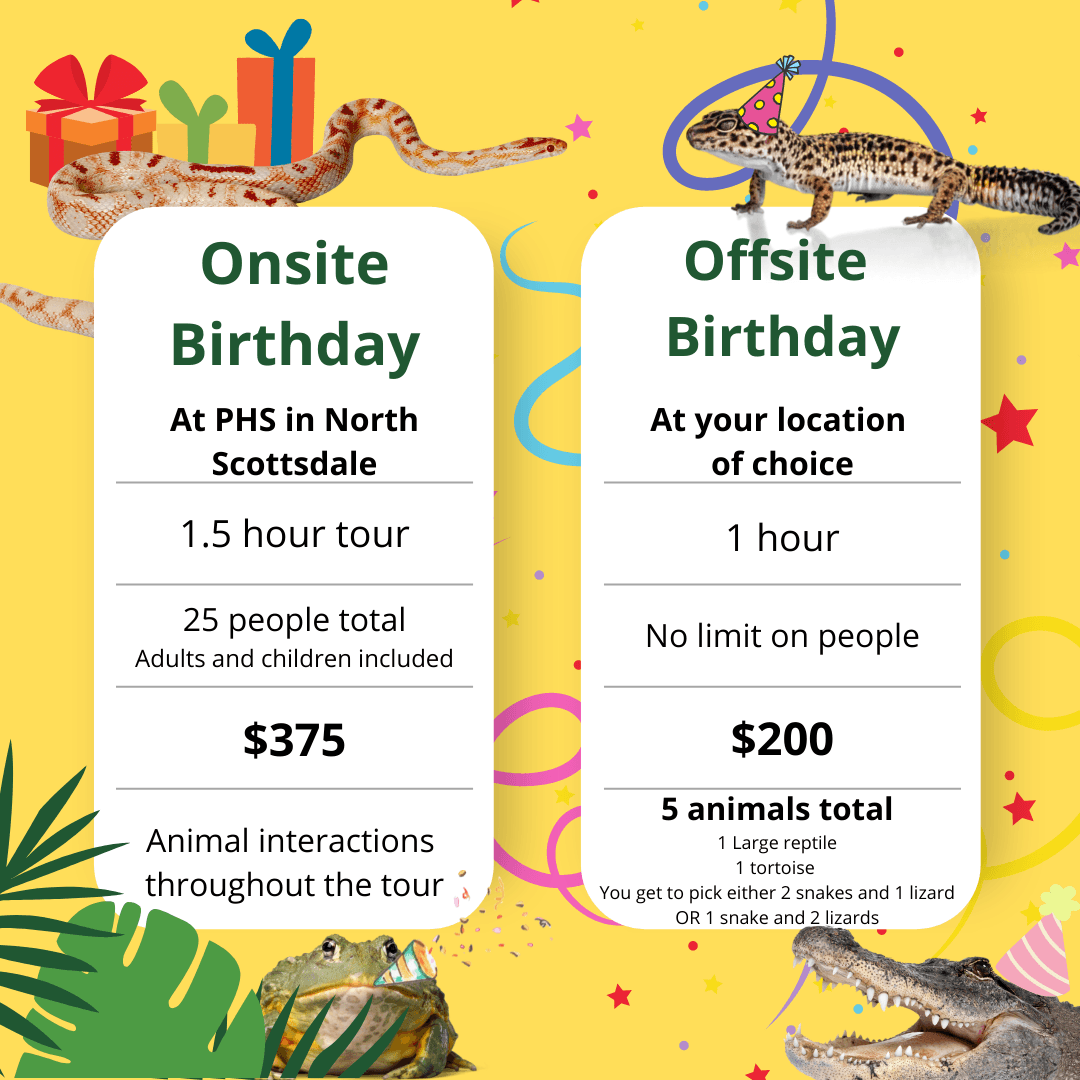 Add-On options:
Reptile-Themed Goodie Bags (filled with reptile related prizes, toys, etc.),
Bottles of Water. 
Normal hours are Monday through Saturday from 9-5pm. Outside of those hours, there is a $50 fee.
We do not provide any cakes, so please plan to bring your own.