Did you know you can Virtually Adopt an animal at PHS?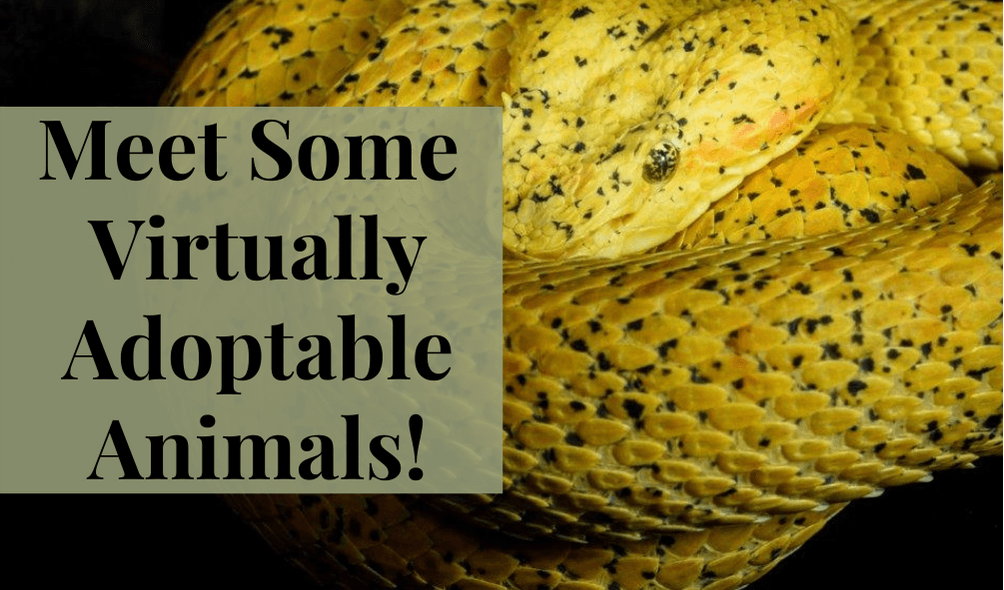 Virtual Adoption means that you make a monthly $25 donation or a yearly $250 donation to basically sponsor an animal at PHS.  The animal you choose will stay at PHS on display, but your donation will help pay for its daily care, maintenance, and feedings. 
With a Virtual Adoption, you DO NOT take the animal home.  It stays at PHS; we do all the work, but you get the satisfaction of knowing that you are helping to make a difference in the life of that animal.  If you are interested in real-life adoptions, please see the note at the bottom of this page.
Virtual Adoptions are great gifts for children who may not be ready for the responsibility of a reptile in their home, for the conservation-minded person in your family at holiday time, for that friend that doesn't need anymore material items, or as an office charity fundraiser. 
When you Virtually Adopt an animal for a year, you will receive an adoption package in the mail!  All Virtual Adoptions will receive signage on their cage showing your support, appreciation, and dedication to that animal. 
As always, all donations to the Phoenix Herpetological Society are tax-deductible and you will receive a receipt for this as well.