Summer Camp
Thank you for your interest in the Phoenix Herpetological Society's Summer Camp Program! We are passionate about the conservation of native and exotic reptiles and are excited to share our animals, experience, and knowledge with your child.
To apply, send the completed registration form (make sure to sign and initial where required) and your payment to the PHS Director of Education & Outreach by email (crystie@phoenixherp.com) or U.S. Mail to the address below. If you must drop off application, call Crystie (480-513-4377 ext. 3) to make arrangements. Click Here to email Crystie to request a copy of registration packet.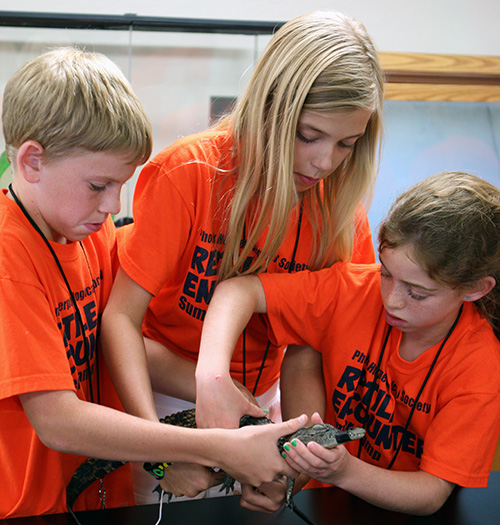 THE 2017 REPTILE ENCOUNTER SUMMER CAMPS ARE UNDER CONSTRUCTION!
CHECK BACK AFTER FEBRUARY 15th, 2017 FOR MORE INFORMATION, INCLUDING DATES, REGISTRATIONS, AND TYPES OF CAMPS.
THANK YOU FOR YOUR PATIENCE!