**SOLD OUT**Safety in the Sonora by Owen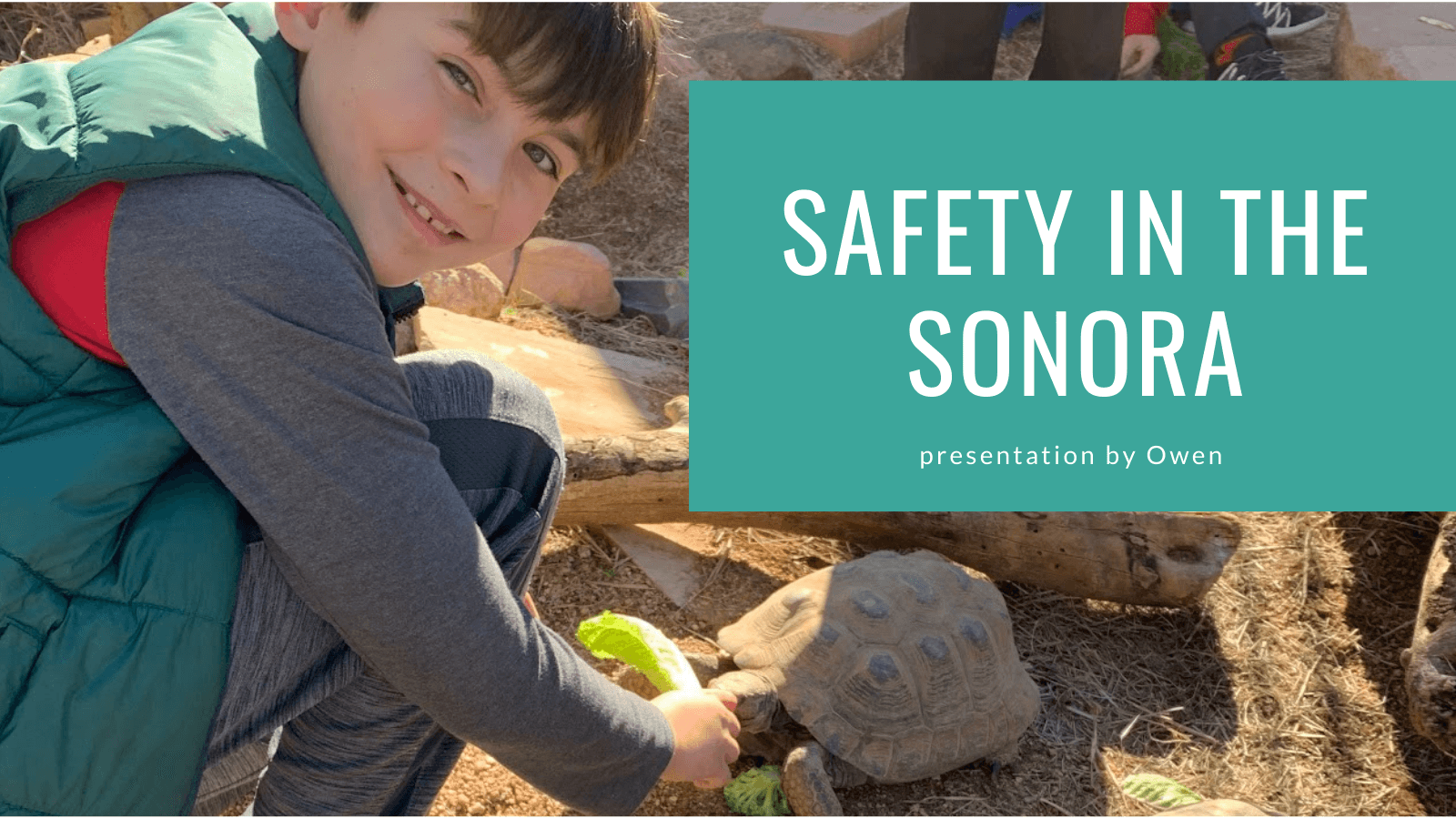 A GUARDIAN MUST BE PRESENT WITH THE CHILD(REN) DURING THE PROGRAM
Only 20 people will be allowed to sign up for this program, including parents.
This program will be presented by one of our long-time campers, Owen Miller! He is excited to share with you some information about coexisting with the wildlife that lives here in Arizona!
This program gives students the opportunity to learn about rattlesnakes, Gila monsters, gopher snakes, and desert tortoises! In this demonstration, students will learn what to do if they ever see or hear a rattlesnake in the wild, why Gila monsters are such amazing animals, why desert tortoises are protected animals, and how to tell if a snake is venomous or non-venomous. We explore various methods of staying safe in our desert environment as well. Please note that this demonstration does include live venomous animals, but that they are kept in locked display cases at all times. We believe these animals can help teach valuable information and therefore we incorporate them into our education programs with the utmost safety. Animals used for interactions are non-venomous and are proven education animals.
For questions, contact the PHS Conservation Educator: Olivia Bogues olivia@phoenixherp.com 480-513-HERP (4377) ext. 5