**SOLD OUT**Gators and Ghouls ~ Halloween Event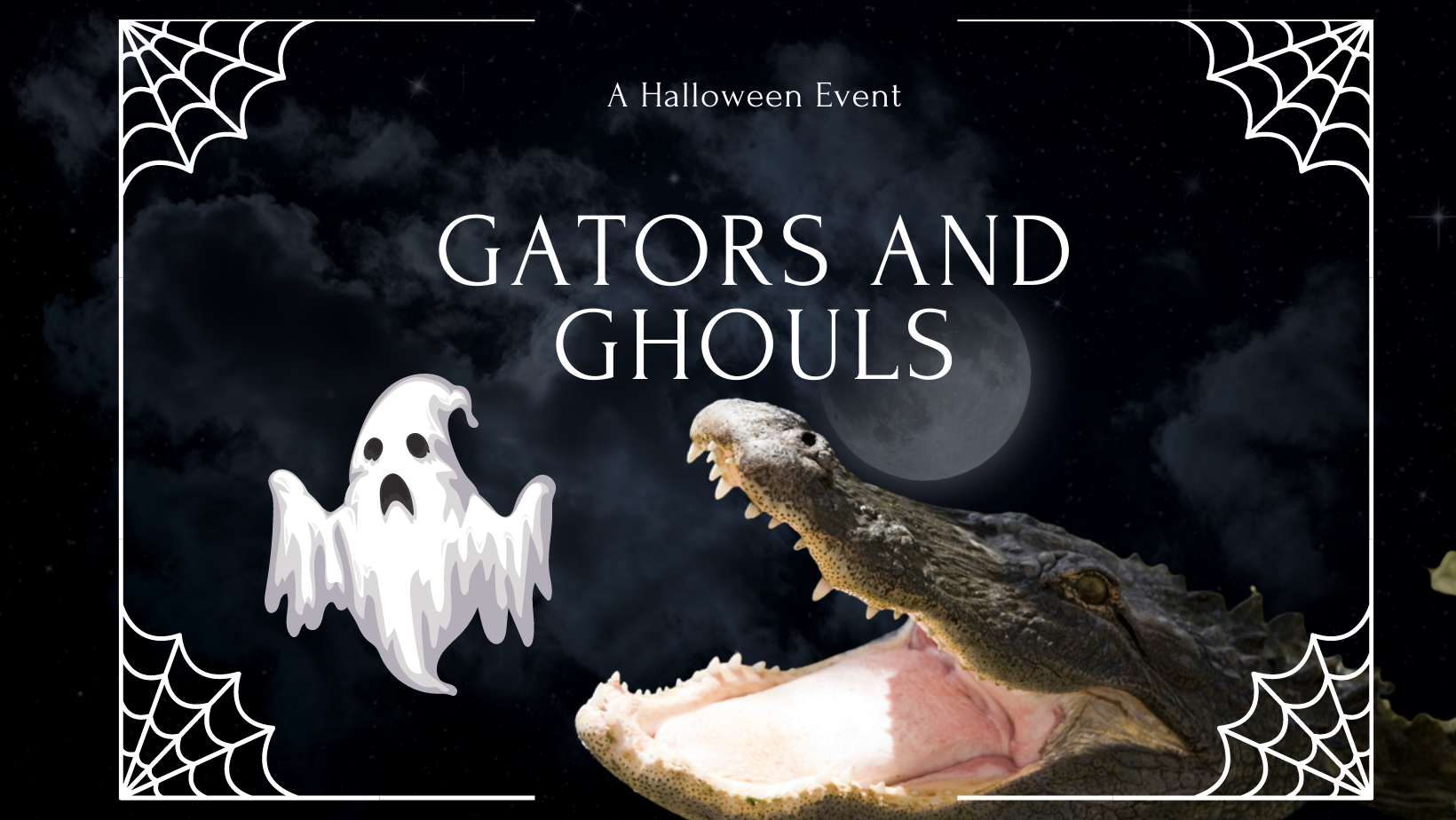 A family event that is designed to provide a safe place for some trick-or-treating, animal interactions and FAMILY FUN!! There will be activities such as face painting and games as well as a petting zoo, venomous snake feeding demonstrations, and even crocodilian feeding demonstrations! Once the sun goes down, you can borrow a flashlight to find the alligators and crocodiles from their reflective eyeshine!
We will have a kids costume contest at 7pm so make sure you dress up!!
Planned Itinerary Includes:
5:30 pm: Check-In
5:30 - 8:30 pm: Petting Zoo/Interactions in the Classroom
6:00 pm: Croc Feeding Demonstration
6:30 pm: Croc Feeding Demonstration
7:00 Costume Contest
7:30 pm: Croc Feeding Demonstration
8:15 - 9:00 pm: Look at the crocs using the flashlights & headlamps!
9:00 pm: Time to go home!
This is not meant to be a scary event - it's fun, but for some people, the snakes might be a little creepy =) But not to worry, we can help them overcome that!
**Masks will be required in our indoor spaces**