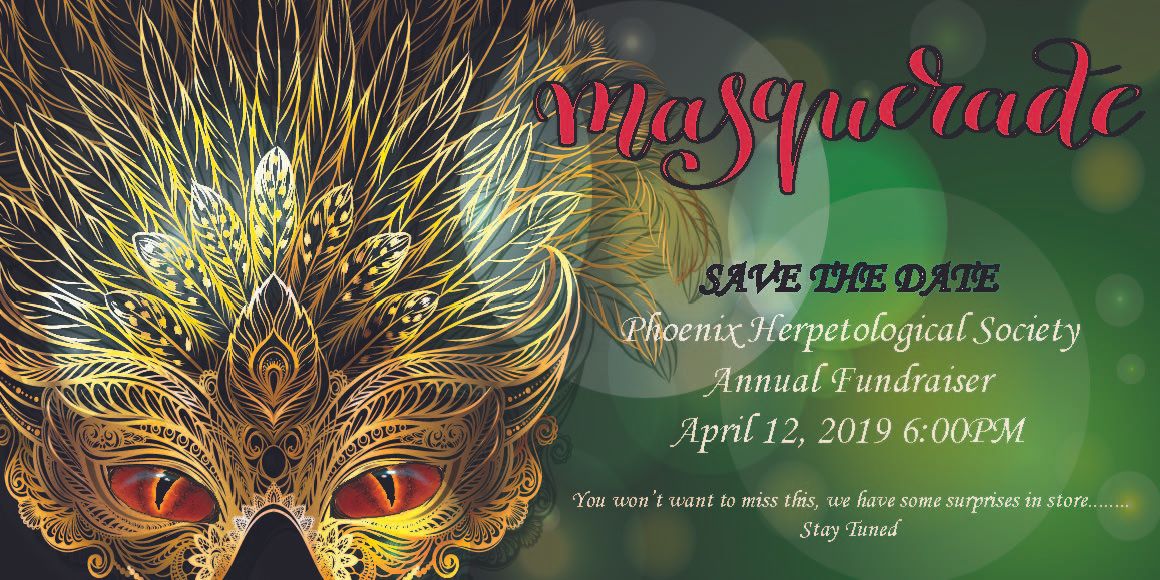 Every Attendee will be mailed a package containing various items for the fundraiser! Lookout for it a couple weeks before.
Join us for a night of :
CASINO GAMES - Blackjack, Poker, Craps , and MORE!
ANIMAL AMBASSADORS - Baby the Alligator, Stubbs the Alligator, Venomous snakes, handheld animals and more!
PHOTOBOOTH - Take memorable pictures with our amazing photobooth provided by Va Va Voom Photography http://www.azvavavoom.com/?reloaded=true
SILENT AUCTION- Bid on some amazing prizes donated supporting PHS' mission to "Promote conservation and preservation of native and non-native reptiles through education, rehabilitation, rescue, and relocation" See below for an updated list of donors!
- Gibson Guitars
-Nektar Juice Bar
-Original Artwork by local artists
-Heritage Park zoo
-Bearizona
-World Wildlife Zoo
-Biosphere 2
-Arizona Diamondbacks
-Main Event
-
Check back for more!
Do you have something you or your company would like to donate? Contact me @ Katelyn@Phoenixherp.com
~~First 25 to register will go in a drawing for a spectacular prize!~~
Sponsored by:
Beckham dentistry
US Bank
Westin Kierland Resort