Conservation Begins With Education
Our desert (and our planet) is in jeopardy.  We feel that it is imperitive to teach our youth the importance of each animal in our ecosystem and the complex relationships between animals, plants, and other components of every ecosystem.  Our actions as humans matter and we need to teach our youth about respect and how to appreciate the natural world.
PHS offers learning opportunities for students of all ages through educational demonstrations and programs designed to help educators inside and outside of their classrooms. All presentations are hands-on, inquiry based, and engage students with live animal interactions. Presentations promote higher level thinking skills and encourage students to consider conservation in a new light.  Our programs are also designed to help educators meet state and national science standards and guidelines.
Most presentations & demonstrations are for k-12 students.  However we also offer preschool and higher education learning opportunities, as well as advanced or specific trainings such as our Venomous Snake Training Course.
Please follow the links to the right and below to discover more information about all of our different educational opportunities and your options as an educator.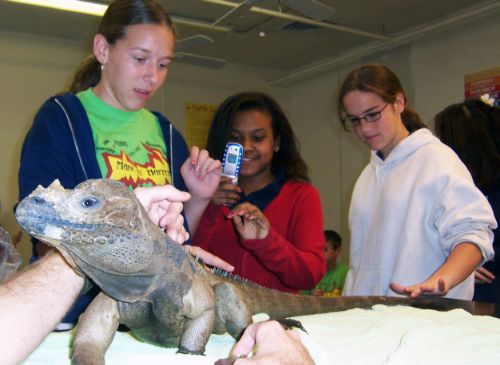 Limitations and Considerations
-  Up to three demonstrations per day
-  Each program is approximately 1—1.5 hours long
-  Groups can be small or large
-  Additional Fees Apply for Large Assemblies
Other Education Programs & Opportunities
Desktop, choose from the options to the left
Mobile choose from dropdown menu above 
Animal Handling Course

Birthday Parties

Demonstrations

Field Trips

H.E.R.P. ("Herpetological Endangerment Research Program")

Reptile Club

Science Nights

Scouts

Special Needs Groups

Summer Camp

Venomous Snake Training Course
To request a program, fill out the form below.