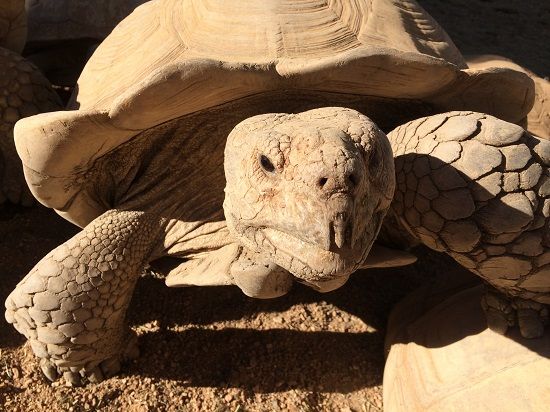 We understand that sometimes pet owners must surrender their tortoise for reasons that may be out of their control.  Many sulcata owners wish to support the ongoing care for their animal, even though it now lives at the PHS sanctuary. 
By sponsoring your surrendered sulcata tortoise, you support the care, feeding, and overall well being of that animal while it lives at the PHS facility.  For as long as you sponsor your tortoise, it will never be adopted out to another pet owner, it will keep its original name (marked on its shell), and you can come visit it up to twice per month if you would like.  Visits must be arranged with a PHS representative, as all visits to the PHS sanctuary must be prior approved.
We recommend setting up a sponsorship for your sulcata prior to surrendering it.  This will allow PHS staff to make sure that the animal is properly marked and placed into the private sponsored sulcata enclosure. 
While we strive to provide the best possible care for all animals at our facility, please note that PHS is not responsible for the death of any animal, including sponsored animals.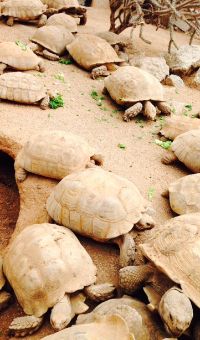 Sponsorship Costs
$25 per month
$250/year (that's like getting two months for free!)
You can also choose other time frames: 1 month, 3 months, 6 months, 1 year, or two years.
Or, you can choose to have your credit card automatically charged each month by clicking the box below. 
You may fill out the sponsorship form below or send a check in to let us know about the tortoise you'd like to sponsor:
Phoenix Herpetological Sanctuary
PMB 401 20701 N. Scottsdale Rd., Ste 107
Scottsdale, AZ 85255
Attn: Sponsorship Program
If you have any questions on the sponsorship program or the status of your application, please email Katelyn@PhoenixHerp.com .