Birthday Parties
Did you know you can celebrate a birthday with the reptiles at PHS?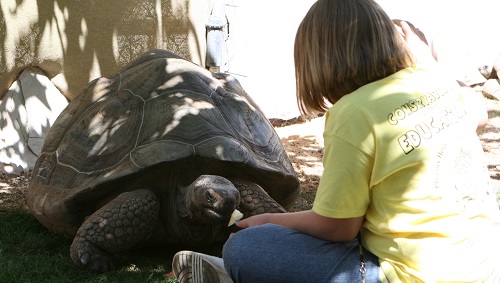 Well you can!
Birthday parties at the Phoenix Herpetological Society are a unique experience that is sure to be a lifetime memory for the reptile enthusiast in your family!
We offer multiple options to accommodate various budgets and always include live reptiles with any birthday party experience.  Most birthday parties take place here at the PHS facility.  Our most popular option is the Birthday Party Package, which includes a private 1.5 hour guided tour for up to 20 party guests with multiple animal interactions.  It also includes a t-shirt for the birthday boy or girl and the use of our classroom space for 1 hour for presents, cake, etc. The Birthday Party Package is $300 for the first 20 guests, with discounted admission for any additional guests. Please check the Birthday Party Request Form down below to check out the other packages we offer!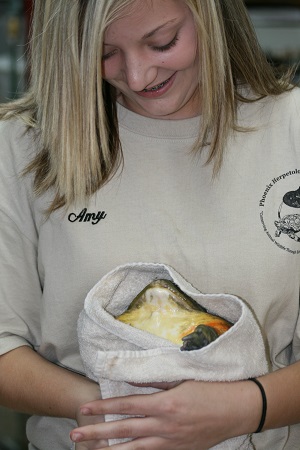 We also offer add-ons such as Reptile-Themed Decorations (banners, table covers, etc.), Reptile-Themed Goodie Bags (filled with reptile related prizes, toys, etc.), and Bottles of Water.  We do not provide any cakes, so please plan to bring your own. 
For more information about Birthday Parties, including scheduling, contact the PHS Conservation Educator, Olivia Bogues, at olivia@phoenixherp.com or 480.513.4377 ext 5. 
Click here to see our Birthday Party Request Form and get the ball rolling on having a ball at a PHS birthday party!
Testimonials
"Kendall and her friends had an amazing time at the PHS on Saturday for her birthday party!  Lyndsay was fantastic and the girls really enjoyed it.  Thank you so much for all you and the staff do at PHS.  Truly an amazing day for our birthday girl! [We] LOVED seeing FIVE GIRLS have such a blast at a science/environment experience!" - Kristen and Tom (parents)